Your Go-To for Excellent Fueling and Lubricant Services in the Greater Houston Area
Fuel is an essential resource, powering transportation, food preparation, and heavy machinery used by manufacturers and businesses alike. Just as motorists need to monitor their fuel levels, manufacturers must also ensure they have an adequate fuel supply to keep their operations running smoothly. Otherwise, companies would experience costly downtime and unscheduled shutdowns, which may result in substantial financial losses if not addressed promptly.
Apache Oil Company offers a comprehensive suite of fueling and lubricant services in the Greater Houston area. Our solutions are tailored to meet the specific needs of those in the oil, chemical, and petrochemical industries. Whether you require emergency fuel services or other related assistance, we are here to offer our support and help your business overcome any fuel-related challenges.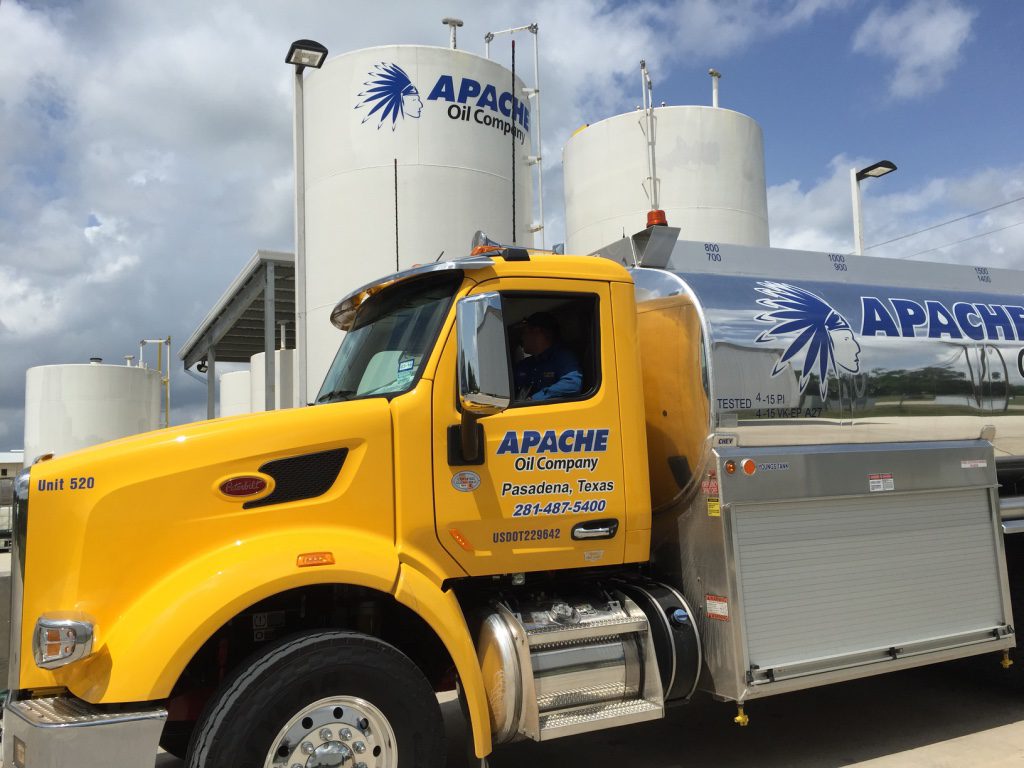 Our Services
No matter the situation, our team is dedicated to providing flexible and reliable solutions for all your fueling needs. Our services extend to various industries, from construction sites and leased properties to businesses needing fleet fueling.
Emergency fueling service
Emergency fuel delivery
Emergency fuel (for chemical and petrochemical plant shutdowns)
Emergency oil delivery
On-site fueling and lubricant service
On-site fuel delivery
Full bulk products loading rack on premises
Refueling for trucks and heavy equipment
Bulk lube/fuel equipment installation
Used oil and filter service
Oil analysis programs
Fuel delivery within the Greater Houston Area
Hard-to-find oil and automotive specialty products
Certified Lubrication Specialists (CLS) on staff for technical services and troubleshooting
Emergency Fueling Service
During plant turnaround phases, it is common for fuel suppliers to run out of fuel, leading to expensive disruptions in business operations. Instead of facing financial losses, refineries should look for other fuel sources to keep their operations going.
Apache Oil Company offers emergency fueling services to plants, refineries, and similar manufacturing facilities whenever needed. Our services are available 24/7 and are designed to handle emergencies as soon as they happen. They are especially helpful for companies dealing with urgent plant shutdowns.
We also provide emergency fueling services in situations where natural disasters have damaged your plant or refinery, causing a loss of fuel supply. If you find yourself in a similar situation, feel free to reach out to us.
On-Site Fueling and lubricant Service
Managing operations becomes even more challenging during difficult refinery turnaround periods, mainly when there is not enough labor and materials. Apache Oil Company offers a convenient fueling and lubricant service right on-site for plants operating with limited resources that cannot afford to lose their fuel. This enables you to carry on with your work or make up for any deficits, helping you focus on improving your operations.
Our inclusive on-site fueling and lubricant service benefits more than just the oil, chemical, and petrochemical industries. It covers a wide range of sectors, from construction sites and leased properties to strip centers, refrigeration setups, and businesses with truck fleets.
Our services can help all these industries significantly. If you would like more information about how we can provide for your fuel needs, please contact our team at 1 (800) 248-6388.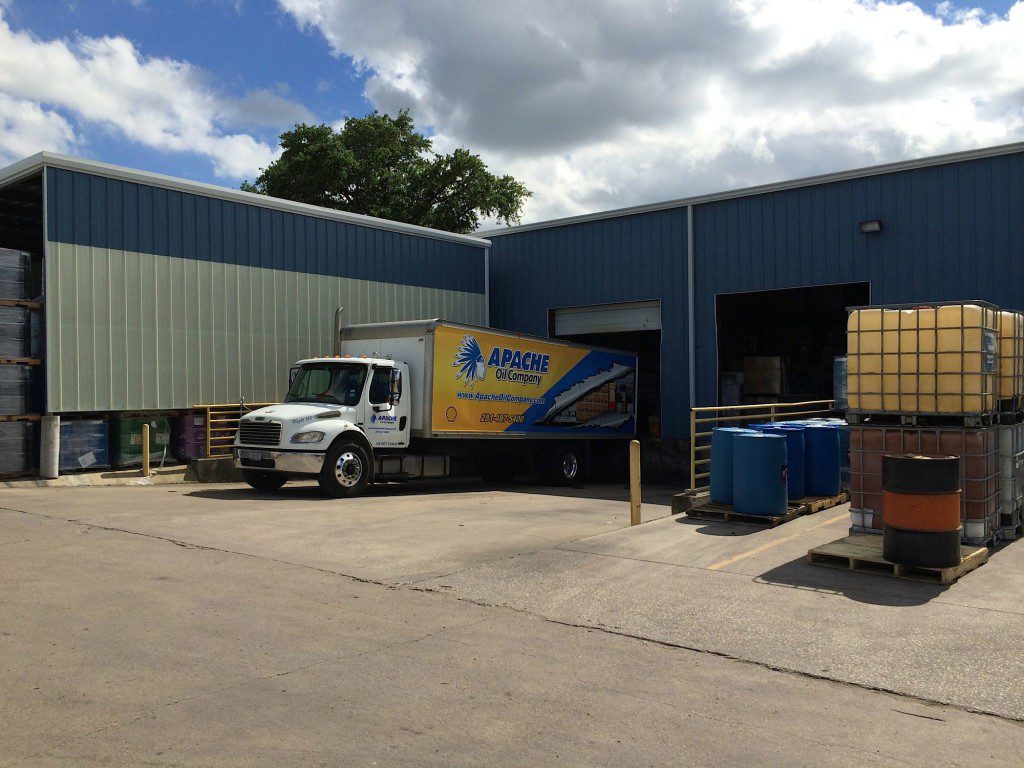 Oil Analysis
According to Wikipedia, oil analysis (OA) means testing the properties, foreign particles, and worn-out pieces in lubricants in a laboratory. This analysis helps in preventive maintenance by providing important information about the condition of the lubricant and the machine.  
By consistently monitoring and tracking oil analysis results for a particular machine, valuable patterns can be identified, which helps prevent costly repairs. The study of machinery wear is called tribology, and tribologists often conduct or interpret oil analysis data.  
OA can be divided into three categories: 
Analysis of oil properties, including those of the base oil and its additives
Analysis of contaminants
Analysis of wear debris from machinery